Microsoft Office is an essential part of every profession. But even in your private life it is of great benefit. I will train you how to work with MS Office.
Duration:
Each training 1 -2 days á 6 hours
approx. 3 days in total
Question round
Prerequisites:
PC/Laptop with Office 2016
Open to all
Participants
max. 10 persons
min. 1 person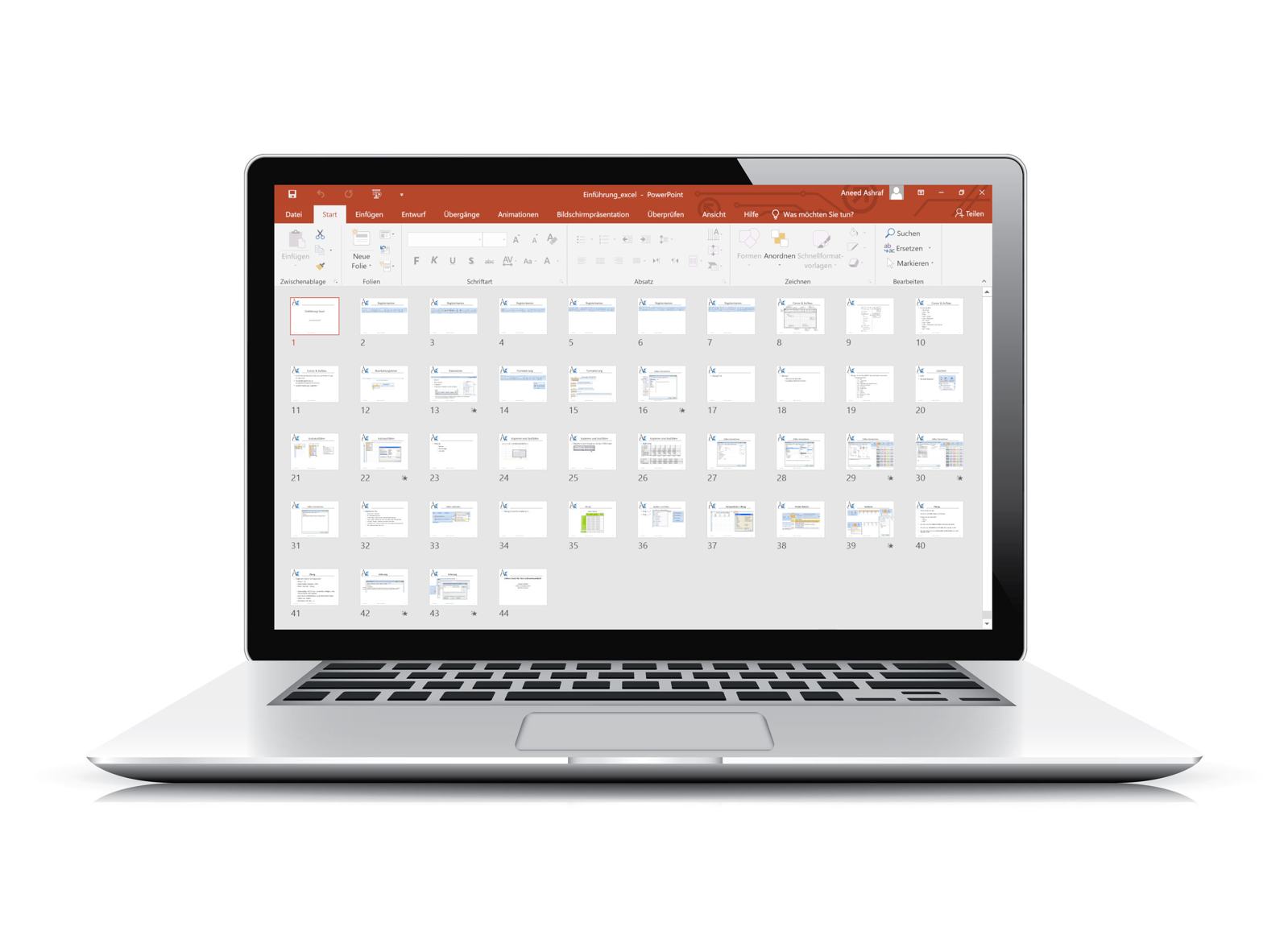 MS Office
Be fit for MS Office.
Word:
General structure and structure of Word

Formatting and positioning of the text (marking, cutting, copying etc.)

Insertion and formatting of texts, images, graphics, SmartArt, tables, text fields

Create TOCs

Create breaks

Create headers and footers

Spell check

Perform "track change"

Perform commentary

Formatting and creating paragraphs, tabs and bulleted lists

Page adjustments (all required settings for different types of printing, such as page margins, orientation, size)

Mail merge

Letter design according to DIN 5008
Excel

:
General structure and structure of Excel

Positioning of tables (marking, cutting, copying, etc.)

Creating and formatting tables

Create simple and mixed charts in Excel and in Word

Handling and application of functions (basic types, sum, MIN, MAX,  VLOOKUP, IF)


Handling and applying conditional formatting
Powerpoint:
General structure and structure of Powerpoint

Creation of presentation

Handling animations

Handling foil masters


Formatting slides (focus on design)
Do you have anymore questions? Write to me. I am looking forward to hearing from you.
Learn more